Meet The Love EWEs



Meet The Love Ewes...This group of healthy, loving beings has awakened from the herd of sheep that lives in Massville. They moved from there, and now live in eWEtopia with their Fun "e" Friends.
In eWEtopia WE celebrate love, one another's EWEniqueness and the individual gifts each ewe has that serves the higher good of the whole! They ALL live as ONE in harmony with one another and nature. It is ONE-der-FULL! They choose to Live in Love & EWEnity over fear & "sheeparation"...Ewe can too! Let One Vibration Exist...L.O.V.E.!
The Love Ewes share & inspire ALL beings with important messages and values in woolly fun "e" "weighs"! This platform takes heavy concepts and makes light of them! They teach healthy living habits like exercise, dream time, nutrition,self love, respect for others, celebrating differences in one another and the importance of being ewer word and the driver of ewer life.
Ewetopia is a b-EWE-tiful place where fluffy heart clouds float through the sky, as the scent of yummy honey fills the air. The heart shaped trees and flowers ALL dance to the rhythm of FREEDOM!
This warm and sunny land is full of fun and adventure and it is waiting for only 1 thing....EWE!!!! Glad ewe are here! Choose to be EWE, not sheep. Follow ewer heart...not the flock!
Graze on...these love ewes' messages are food for ewer soul.
As we evolve, this page will feat-EWE-re real life LOVE EWES, beings that are in relation with K8, that are building their Dream Life by ch-EWE-sing to, One NOW at a time. Feeling, facing & Over-coming fear with LOVE each time it rears it's head! wooohooooooo...so exciting and fun
Feeding ewer soul empowering thoughts since 2014!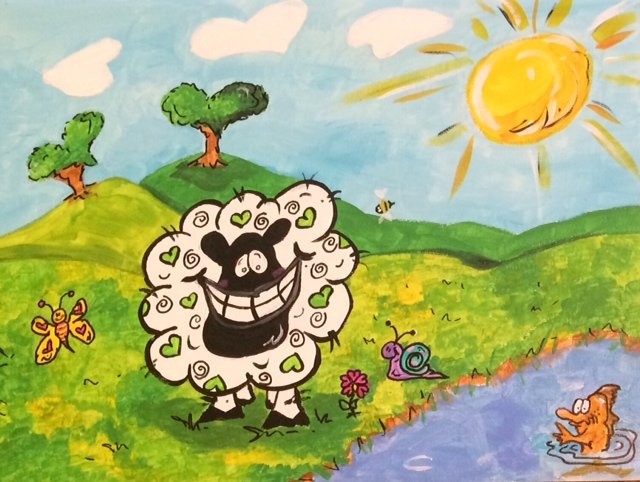 All Rights Reserved K8 Enterprises (K8E), EWEtopia, LOVE EWES, EWENIVERSE, Let One Vibration Exist, and Fun "e" Farm are all registered Trademarks of K8E Massville, K8 the heArtist, Fun "e" Friends are TM of K8E